[installation]
Guidelines for Arrival and Transfer: Artifacts
Vermont College of Fine Arts
December 31, 2015 - January 7, 2016
[joomchi]
Joomchi is a traditional Korean papermaking technique where layers of hanji – handmade paper from the bark of mulberry trees – are fused together to create a stronger, more durable material.
There is evidence that Koreans have been making since some time during the Goryeo Dynasty [918 CE to 1392 CE].
The basic technique is to take sheets of hanji, wet them and "agitate" them – by folding, unfolding, rolling, and twisting. By agitating the paper, the fibers of the individual layers break down, and re-fuse to each other.
It is a time-consuming process and the repetitive motions of folding and unfolding, squeezing, rolling, and kneading the paper requires hand strength and flexibility. It is also meditative, allowing the mind to wander.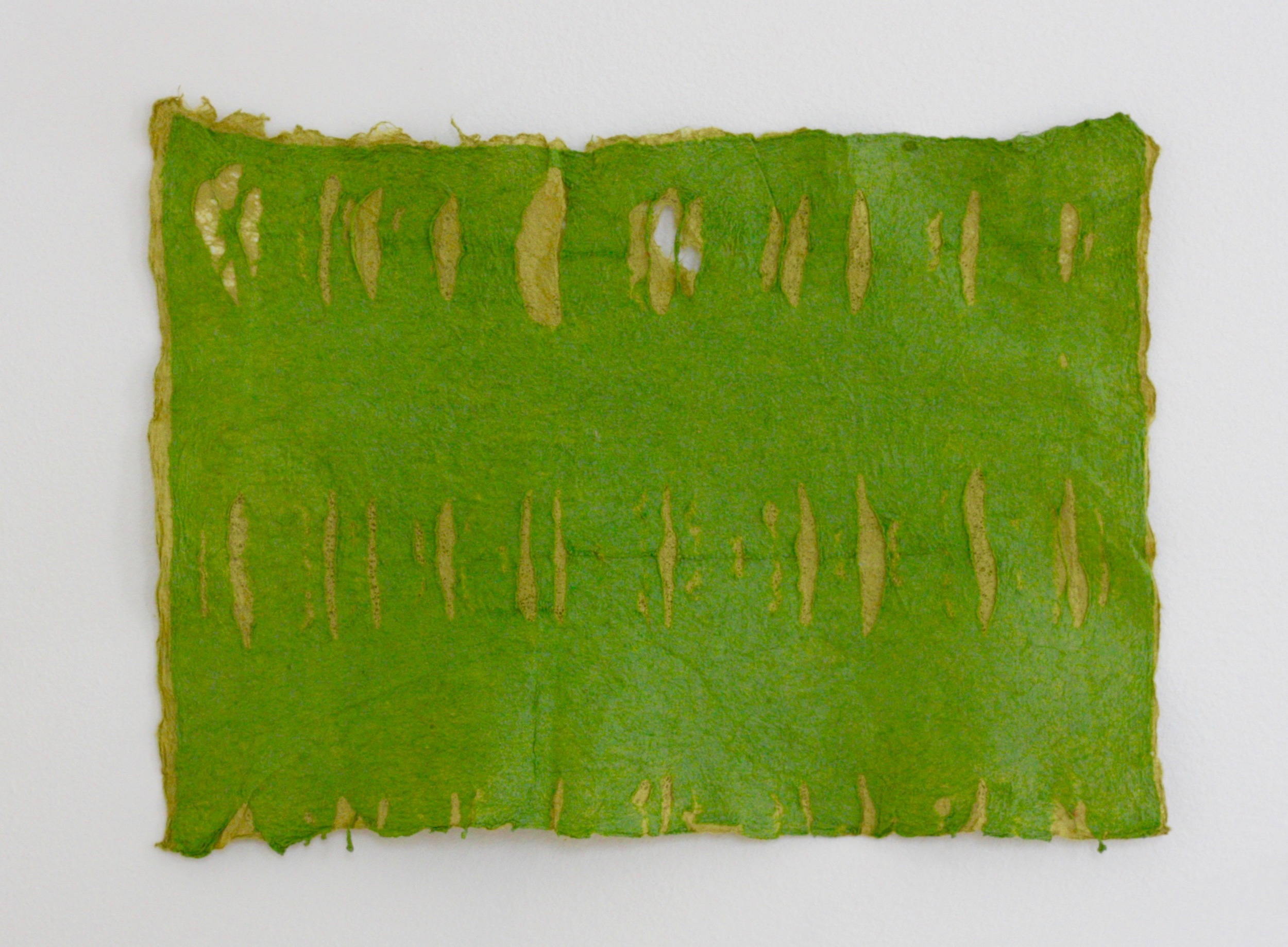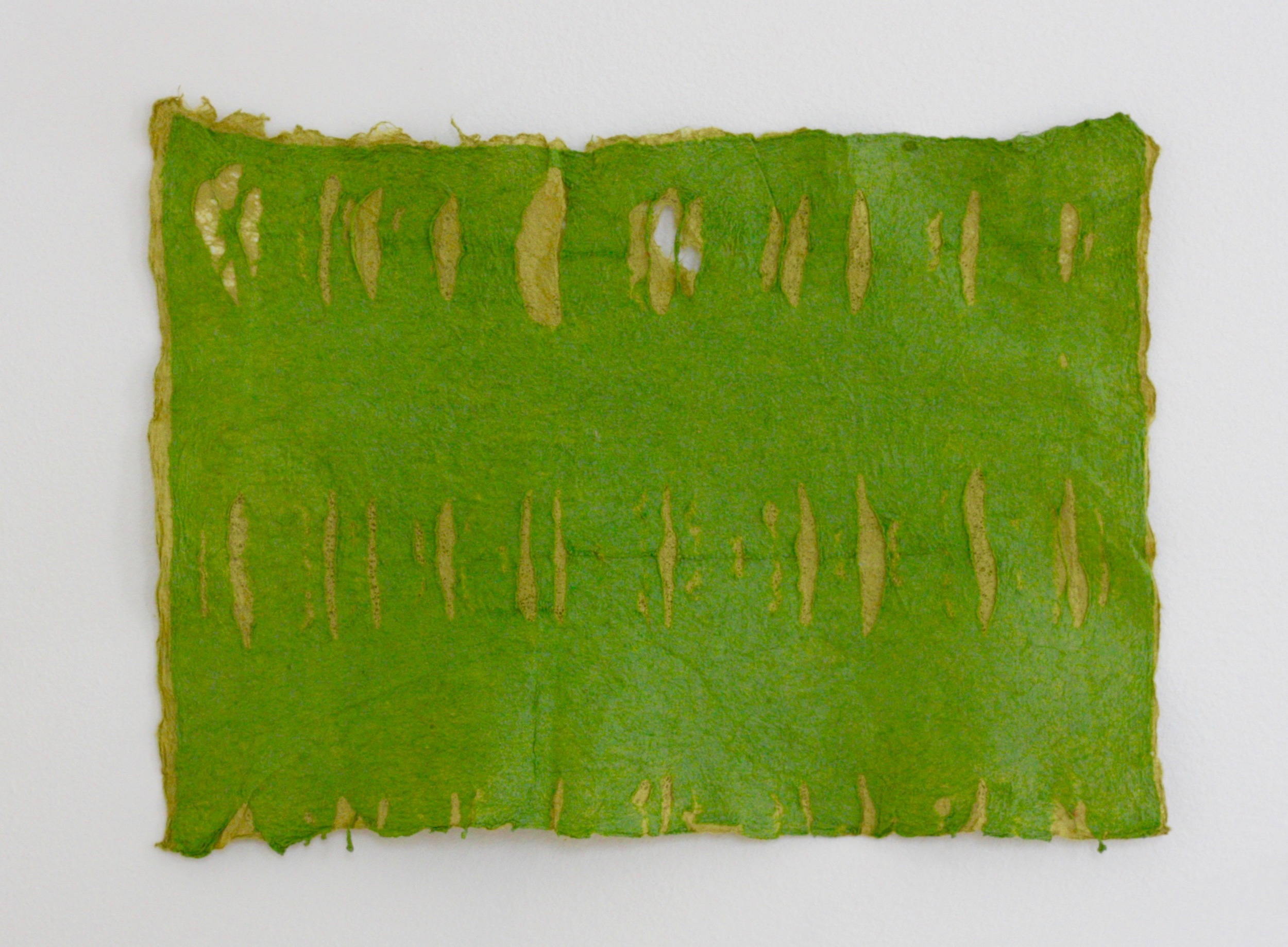 [toddler dresses]
I was two and a half years old when I was sent on the transcontinental trip from Seoul to New York's JFK Airport. I came with only what I wore – a pink long-sleeved turtleneck under a simple, burgundy A-line jumper, white tights, burgundy and white saddle shoes.
These dresses are reproductions of the one I arrived in. I began with the idea of making them to send to a social service agency in Korea. My intention was to put some of the fabric I had accumulated over the years to good use. I would stitch into each dress a message, which I had selected and learned to write in Korean:
나는 사랑하고.
I am loved.
Cutting and sewing the dresses took on the qualities of meditation. At some point, I found several yards of fabric that had belonged to my [adoptive] mother, and which I had stored away after she died in 1992. I used this fabric too.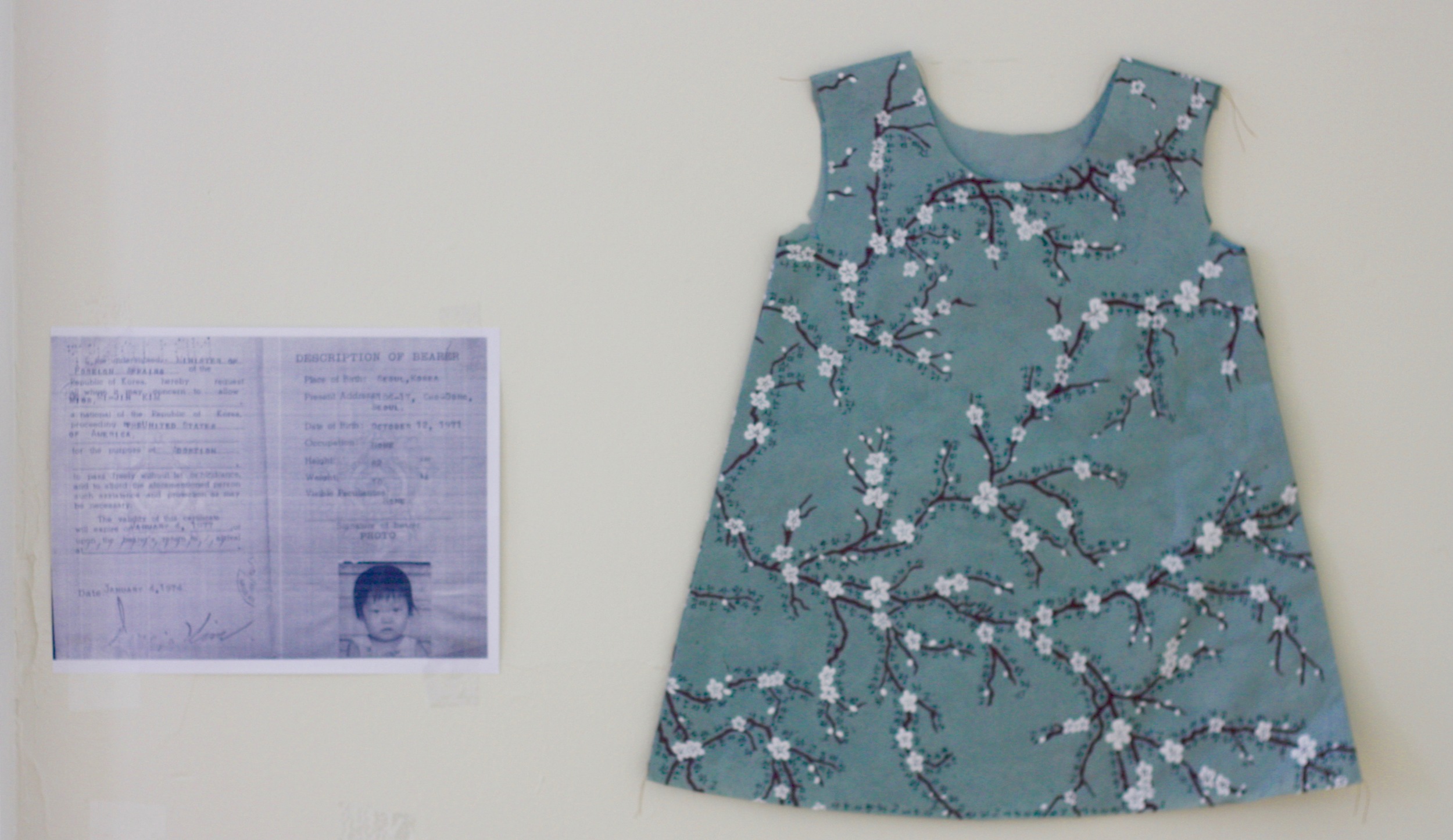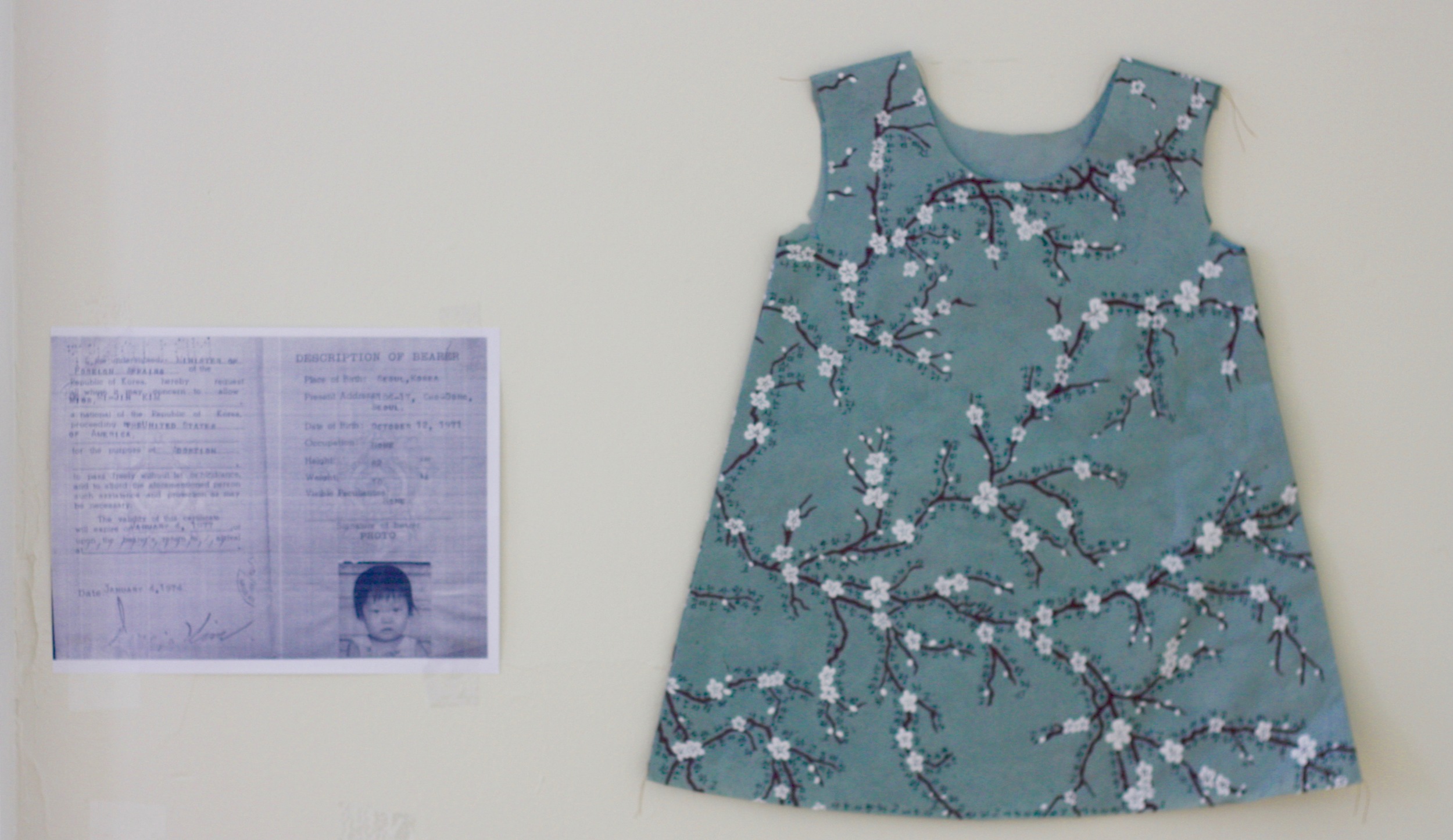 [notes concerning arrival and transfer of adopted children]
The title comes from a booklet, produced by the Social Welfare Society of Korea, which included guidelines and tips for new parents of Korean children. Excerpts from that text are included here. The video is an assemblage of found footage organized more or less chronologically. Starting with the Korean War, through images of the South Korean countryside of the 1970s through contemporary Seoul.
My initial impulse was simply to see images of Korea during the time when I would have been there – the early 1970s. But there is no way of understanding the Korea of the 1970s – the Korea which saw the export of an estimated 200,000 children to the U.S., Europe, and Australia – without understanding post-war Korea.
When I first showed this video at the Dirt Palace in Providence, RI, there was a soundtrack of traditional Korean pansori – a kind of "story singing" that sounds – to my American ears – discordant, taut, and suffused with relentless longing. Over that, I read aloud from the text of the Social Welfare Society booklet.
In its next iteration, at a showing at Aurora in Providence, I left out the pansori soundtrack and read text with the video playing silently behind me.
What I am most interested in is the impossibility of any attempt to explain the history and the workings of a child and of a nation in a pamphlet. An instruction manual to the most unpredictable – and likely the most costly – of all Korean products available today.